10-12th February
Gaj Retreat Manswal
---
"For it was not into my ear you whispered, but into my heart. It was not my lips you kissed, but my soul"

Judy garland
Book Now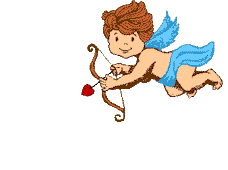 Contact : +91 9891 224 383 | +91 9971 009 760
"SAY IT AGAIN Under" The Stars
"SAY IT AGAIN Under" The Stars -translates to a 02 nightsand 03 days of Pure Romance at a luxury eco resort & spa destination Gaj Retreat, located on a plateau at Manaswal. The Retreat spans over acres of beautiful forest land and has been developed with the deepest respect for the natural environment. Get mesmerized by the surrounding landscapes, dramatic sunsets and relive the moments when CUPID struck. Soak in the warm rays of the sun, feel the grass beneath your feet, Gaze stars around the bonfire, under the clearest sky with music that kindles the romance, music that's fun and music that makes you dance.
About Gaj Retreat Manswal
Manaswal is the ancestral village of the promoters of Gaj Retreat and they have their roots here for over a thousand years. In approximately 1000 AD, Deo Chand's eighth-generation leader, King Shankar Sahai Doad, the ruler of the Manswal Estate, founded the city of Garh Shankar. King Shankar Sahai transferred the city's capital from Mansowal to Garh Shankar. Near to 1775, Shankar Sahai's thirty-first generation ruled over Garh Shankar (Mansowal).
Activities
ATV Rides
Local acrobats
Nature walks
Burmah Bridge
Picnic lunch by river side
Star Gazing
Tanura
Belle Dancer
Band
Guests can relax in their chalets/villas and enjoy all that the great outdoors have to offer. Every aspect of the retreat is designed to be environmentally friendly and truly features exotic luxury in complete harmony with all the elements of nature.
PACKAGE - Rs. 24000/- + Taxes.
Accomodation in Lavishly adorned luxurious Suites with private pools/ Signature Chateaus offering a gorgeous view of the forest from the private balcony/ Super luxury tented accommodation providing a private & exclusive highland escape.
Package includes accommodation for 02 people with buffet;-Break fast, Lunch and Dinner for 02 nights and 03days . Cockctail snacks (for two hours) on both evenings..
Terms & Conditions
1. Rights of admission reserved, even to valid ticket holders.
2. Entry will be restricted in the absence of a valid photo ID.
3. Guests are required to carry valid photo ID.
4. Security procedures remain the right of the management.
5. No dangerous or potentially hazardous objects including but not limited to weapons, knives, guns, fireworks, laser devices, bottles, will be allowed in the Retreat.
6. The Guests using ATV's have to indemnify The Management against any injury, serious or minor, occurring as a result of such rides.
Get in Touch
Contact : +91 9891 224 383 | +91 9971 009 760